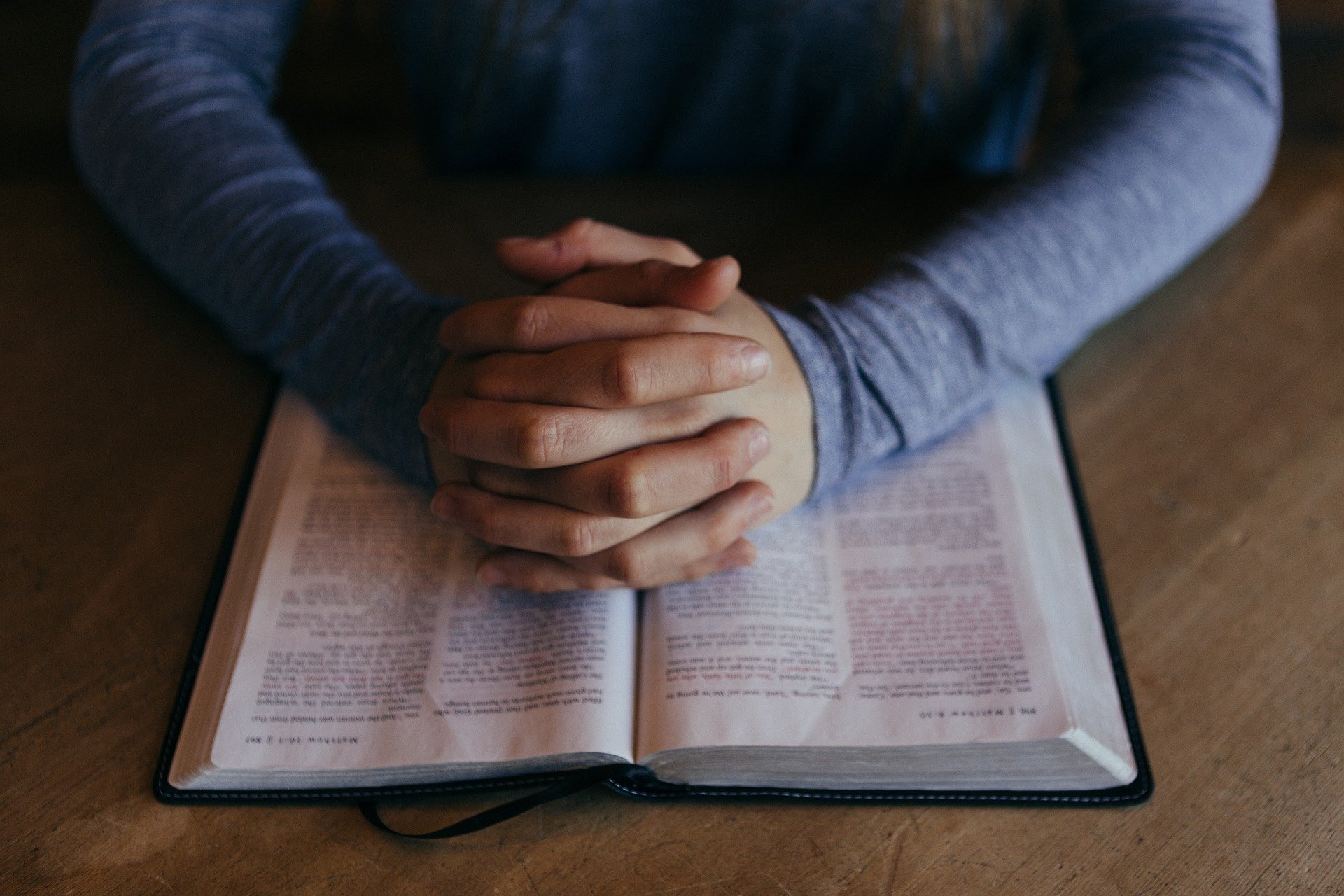 While the term Thanksgiving creates memories of food and family in America, the concept of thanksgiving originated even before time began.
"In the Beginning was the Word, and the Word was with God, and the Word was God" (John 1:1, WEB). These words were already written before time itself began, because Jesus is eternal.
Long before traditions and the infamous family holiday even originated, God's spirit inspired King David: "Let's come before His presence with thanksgiving. Let's extol Him with songs! For Yahweh is a great God, a great King above all gods" (Psalms 95:2-3, WEB).
So, if you're wondering who you should be thankful to…. Look no further. The idea of Thanksgiving is meant to lift up our Holy Creator!
Now that we know where its origins lie, what exactly does this mean, according to the Word of God?
It means we get to live a life of Abundant Thanksgiving to our Lord: "In everything give thanks, for this is the will of God in Christ Jesus toward you" (1 Thessalonians 5:18, WEB).
The Christian Life should resemble this: When circumstances strike, be thankful. When things are good, be thankful. That's basically everything.
The practice of meditating on what we are truly thankful for is ongoing, according to scripture, since we are always coming before Him. Whether it is in repentance, or to just spend time with Him, it is the only way we should posture our hearts. It's also the manner in which we come boldly before the Lord.
Just take a moment and think. What are you thankful to God for today, and everyday?
Obviously, we thank Him for making a way, through Christ Jesus, and all His sacrifice has bought for us. But, what has His sacrifice bought for us?
Here are just a few things we can be thankful for on a daily basis: Love, joy, freedom, deliverance, salvation, the blessing, family, friends, church, revelation, our gifts & talents, the ability to give to others, a new day, breath in our lungs. Etc., etc., etc.
Everything good, right?
How about when God allows tribulation, or hard times? (Got you thinking now, huh?) Well, we should be thankful for those things too- Not that he did those things, but that He should be glorified. Thanking God during hard times actually invites the Lord into your situation, enabling Him to move on your behalf.
The beautiful part in all of this is that there is a flow. After He gives so graciously, we thank Him. He is then glorified, and All eyes turn to Him. Throughout scripture we see that God is the creator, the inspiration, truly at the heart of Thanksgiving. He is the reason we are thankful in the first place!
Without the Lord, we could never understand how to be thankful, or why. And, yet, He shows us. He does this by overwhelming us with something, which we cannot possibly repay, but can only humbly receive: His Precious Gift of Life through the precious Gift of His only Son, Jesus.
At Life Teams International, we are thankful in all things. We are thankful for the vision God has given us to take the land and promote the Lord's precious Gift of Life, and to create a culture of Life within the Church.
We are also thankful for you, our supporters! You help us move forward, and we are honored to have you alongside us in the fight for Life.
If you haven't already, would you consider joining our cause? There are many ways you can help:
You can Donate. Help LTI send the message of Life around the world!
Follow us on Social Media.
You can support us in prayer. We love your Prayers!
And, of course, stay up to date on all things LTI simply by entering your email below.
And to those of you who are supporting us: Thank you again for all you do!
We pray that God richly blesses you with a beautiful Thanksgiving holiday this 2019.
Life Teams International
Life Teams International helps Equip the Church with Resources for People Facing Life Issues.