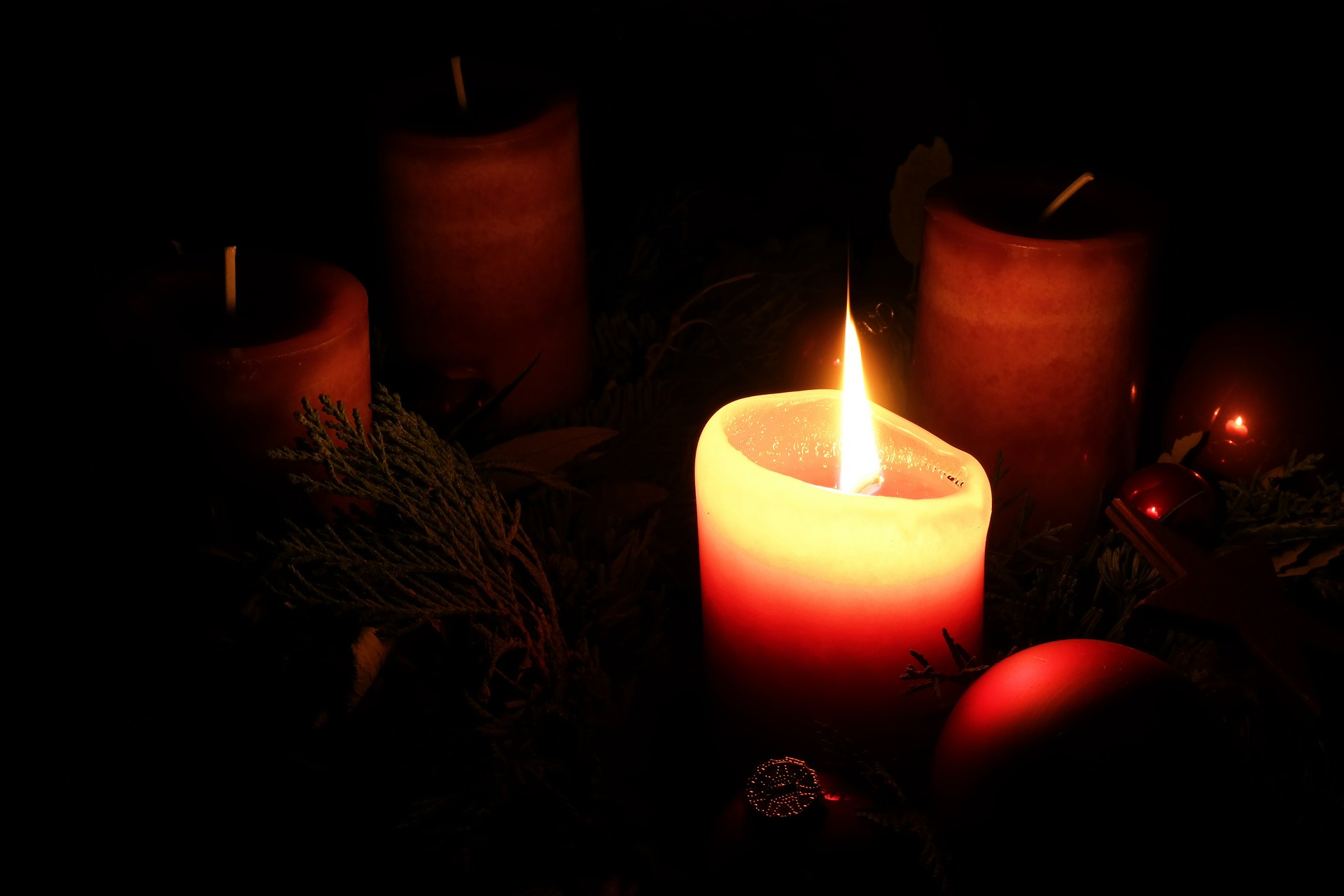 'Tis the Season
As we approach Christmas Day, many are gearing up with excitement for the season. This week also marks the beginning of Advent, with the first of many candles being lit in preparation for the coming of our Lord.
So, with all the seemingly physical celebrations surrounding us, how do we prepare ourselves for such a momentous occasion, spiritually?
Like many of us, if you can't find ample time to prepare due to the busyness of the season, or even family obligations, there is hope.
A simple way to prepare for the Christmas season is in knowing that the details and traditions we celebrate are, in fact, symbols that glorify our Creator.
Yes, symbols may seem simple and trivial this time of year. But symbolism is so much more important than that. In many cases, it was God's language of choice which He used to speak to His people throughout the bible. He stirs the soul through symbolism written in the Word of God, in dreams, or visions. The old saying, "a Picture is worth a thousand words" certainly holds true, especially in our present spiritual journey. God still uses symbolism today, and mostly as a reminder of His goodness.
Just look at the symbolism throughout the church. The greatest example of a symbol is the Cross. Yes, the Cross is a thing. Yet, Christians don't think on it's physical properties. They think on the loftier spiritual meaning.
The same holds true for many symbols during the Christmas season. We're able to look at symbols, whether conveyed through words, pictures, things, or even traditions, and understand the greater meaning hidden in them. Even if for a moment, the interpretation and meaning becomes very personal, and even experiential.
So, this season…breathe deep. Relax amidst all the hustle and bustle, and take a moment or two in your day to appreciate the abundance of symbols this Holiday season.
Below are just a few examples of symbols you can use to meditate on God's goodness, and allow Him to speak to you this season.
Light in the Darkness.
Many people light the first candle of the advent wreath this week. The light of the candle symbolizes the light of Christ.
As you light your candles this season, ponder the brightness of the flame, and how it lights the darkness. Meditate on the Lord, and ask Him how you can yield to His ways, becoming the Light of Christ to those around you.
"No one after lighting a lamp puts it in a hidden place or under a basket, but on a lampstand, so that those who come in can see the light." Luke 11:33
Tidings of Comfort and Joy
One of the first signs of preparation for this new season are Christmas lights.
When we start to see them around our own neighborhoods, we know the Christmas season has arrived. And if you're child-like enough, you know that Christmas lights stir up the joy and wonder inside. Bright, colorful twinkling lights become the focal point for many, dismissing the deep backdrop of darkness, and any unfavorable weather conditions.
Who else do we know can distract us from the darkness and circumstances surrounding us with joy on a daily basis? Jesus is the Light of the world, and the ultimate focal point of our lives.
So, when you take a drive with your family around your neighborhood, take time to experience the joy and wonder of the twinkling lights. And then thank God for His joy and wonder that you and your family can enjoy together throughout the season.
"… the joy of the Lord is your strength." Nehemiah 8:10
The Gift of Giving.
Gifts are generally a symbol of the gifts brought to Jesus by the three kings. Many also say the gifts under the tree are from "Santa." However, we all know the reason we give gifts, especially to those who are in need.
As we receive Christ, the ultimate free gift from God, we become thankful to the point of giving. Gifts serve as a sign of an even greater gift we've been given. We are thankful, because we know we have freely received the greatest and most wonderful gift of God.
As you give gifts this season, focus on how God has blessed you with the greatest gift of redemption- especially when you give things like clothing, food, shelter, money, or even sharing what's yours, to those in need. God loves to give gifts, and as we give, we become like Him.
"Freely you received. Freely give." Matthew 10:8
The Powerful Message of a Newborn Baby.
The Christmas Story is one of the most pivotal moments in the history of humanity. Think about it: God sent a baby into the world, for you. Babies are a gift. The fact that God entrusted His only Son in such a strange world, is bewildering, yet marvelous.
Focus on what God has entrusted you with, like your own family, and friends. Meditate on the gifts that they are. Take time to thank the Lord for trusting you with those important people in your life.
"Today your Savior is born in the city of David. He is Christ the Lord. This will be a sign for you: You will find a baby wrapped in strips of cloth and lying in a manger." Luke 2:11-12
So, these were only a few symbols we can focus on to prepare ourselves this season. However, if you take time to be a little more observant, you will see symbols of God's goodness everywhere.
So, what is it that you are doing to prepare yourself this holiday season? Please let us know of any unique symbolism or traditions you celebrate in the comments below.
Here at Life Teams International, we are very thankful for you, our supporters! You help us move forward, and we are honored to have you alongside us in the fight for Life.
If you haven't already, would you consider joining our cause? There are many ways you can help:
You can Donate. Help LTI send the message of Life around the world!
Follow us on Social Media.
You can support us in prayer. We love your Prayers!
And, of course, stay up to date on all things LTI simply by entering your email below.
And to those of you who are supporting us: Thank you again for all you do!
We pray that God richly blesses you this 2019 Advent Season.
Life Teams International
Life Teams International helps Equip the Church with Resources for People Facing Life Issues.